Hliana Pornostar
Πορνοστάρ Έσκορτ – Escorts Athina Dreamgirls Hliana Hot
Άλλη μια επώνυμη πορνοστάρ έσκορτ στο escort agency Dreamgirls.
Δεν είναι μια απλή Greek escort, είναι μια σεξοβόμβα στο κρεβάτι.
Έχοντας γυρίσει ταινίες σε γνωστή ελληνική εταιρείας παραγωγής πορνό,
πλέον σκέφτηκε να ανοίξει.. τα φτερά της για το πιο γνωστό γραφείο της Ελλάδας.
Dream girls – Porn stars Athens με Ταλέντο
Η Ηλιάνα είναι ξανθιά με βυζάρες, μια τέλεια πορνοστάρ έσκορτ, με πρόγραμμα που θα ικανοποιήσει και τους πιο απαιτητικούς.
Οι ρεπόρτερς του blog kano sex έκαναν crash test και μας είπαν τα καλύτερα!
Ραντεβού με την Ηλιάνα – Σεξ στο Σπίτι ή Ξενοδοχείο
Η νεαρή μας Ηλιάνα με το υπέροχο δέρμα έρχεται και σπίτι σου..
Σε λίγα λεπτάκια μπορεί να σου χτυπήσει το κουδούνι, να βγάλει τα τακούνια και να ξεχυθεί στο κρεβάτι σου, εκτός κι αν την θες σε ξενοδοχείο.
Αγαπημένη στάση της Πορνοστάρ – Call A  girl
Η αγαπημένη στάση της Ηλιάνας είναι.. στα τέσσερα!
Πάρε στο 6985649084 και κανόνισε τη συνάντηση.
Εναλλακτικά, στείλε μας μήνυμα και το έμπειρο τηλεφωνικό μας κέντρο με χαρά θα σε εξυπηρετήσει.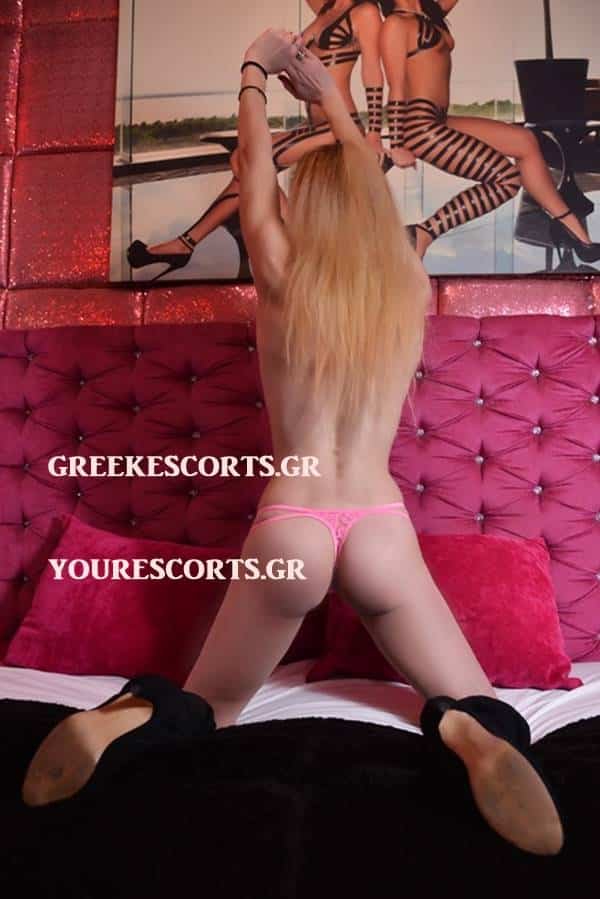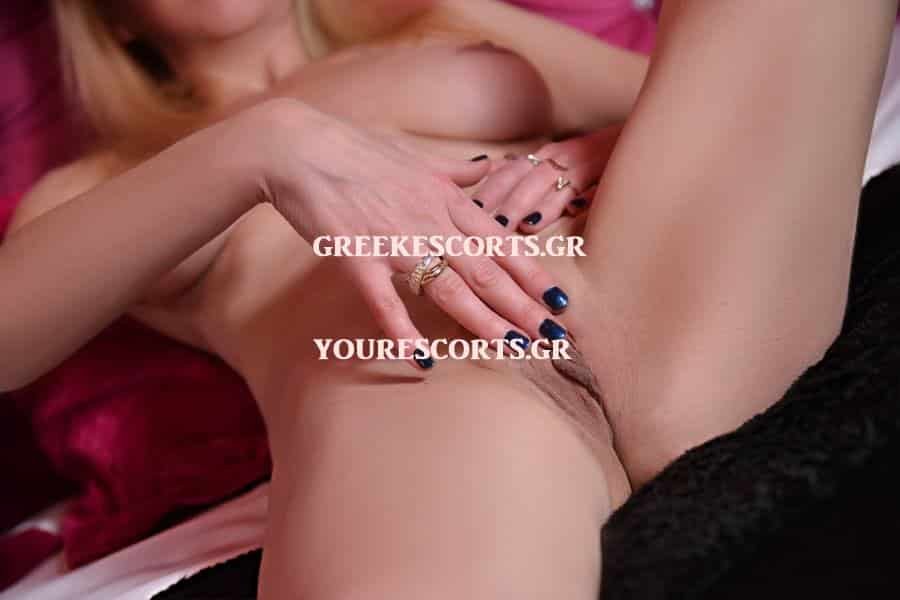 Escorts Athens – Top Greek Escort
Dreamgirls gr  is the biggest escort agency in Greece.
Big variety of pornstar escort girls and call girls is waiting for you.
Give us a call at +306985649084 or send us a message for Iliana or a hot milf.
Available working hours for this lady, a real  elite escort:
(15:00-03:00).
Out-Call  Sex Services:
1 hour: 100 e (SPECIAL GIFT)
2 hours: 200 e
3 hours: 300 e
12 hours: 900 e (vip experience)
Travel Rates:
1 day: 1500 e
1 week: 5.000 e
Full month: 15.000 e (rent a girl)
Tip: if you want to taste a nice champagne, we have the solution for your party!
Armand de Brignac Champagne 1000 e, Dom perignon Champagne 600 e, Moet & Chandon 300 e.
Country:  Greece
Age: 37
Height: 170 cm
Weight: 52 kg
Breast: D
Sexual preference: Straight
Eye colour: Green
Hair colour: Blonde
Languages:  English – Greek .
Sex Services of sexy Dream Girls hot escorts in Athens:
2 Cums – Free Oral Sex –  Blowjob
– Kissing with tongue – Sex in different positions
– Position 69 – Cum on body
– Striptease (with nice music) – Deep French Kiss
– Escort – Erotic massage – Foot Fetish
–  Real Party Girl – Pornstar experience
– Extra balls – Role Game  (secretary or teacher)
–  Light Bdsm (dominant or submissive) – deepthroat   – masturbation
– girlfriend experience – Deep french kiss – sexy toys 
-Trips – Tantric and body to body Massage – dirty dancing
– orgy 2 men – lesbian sex
–companion – dinner – golden shower giving  – couples
– cum in face – Bachelor Party .
Extras:    Lesbian sex +20 e, Couples +50 e, dominant bdsm sex +20 e,  golden shower giving +20 e, Foot Fetish +20 e.
Special duo with ESCORT SANYA,  or our TOP escorts girls and HOT GIRLS PARTY MYKONOS!
Our agency proves the interest to our customers and proudly guarantees no charge in case the appearance of the girl is not attached with the one of the picture online.
100% guarantee, verified and healthy girl!
Find the escorts Athina, Europe escorts!
Contact Model